Situated between rivers Ganga and Sai, Unnao has, since ancient times, made place in the pages of history. The district has been popular from the view of history, literature, religious and cultural heritage.
Unnao Railway Station, Uttar Pradesh.
The District is divided into 6 Tehsils Unnao, Hasanganj, Safipur, Purwa, Bighapur & Bangarmau and 16 development Blocks namely – Ganj Moradabad, Bangarmau, Fatehpur Chaurasi, Safipur, Miyanganj, Auras, Hasanganj, Nawabganj, Purwa, Asoha, Hilauli, Bighapur, Sumerpur,Bichia, Sikandarpur Sirausi, Sikandarpur Karan.
Local traditions connect a number of well known personages like Parashuram, Dasharatha, Sharvana, Valmiki, Sita, Lava-Kusha, Rama, Bakasura, Krishna, Mayuradhvaja, Ashvatthama and Astika, mentioned in the Ramayana & Mahabharata and the Puranas, with differrent places in the district, adding sanctity to them.
Many brave personalities who played a major role in the Country's freedom struggle and sacrificed their lives for the country, were born here. Popular among them are Raja Rao Ram Bux Singh, Maulana Hasarat Mohani, Ram Beni Madhav, Pd. Vishambher Dayal Tripathi, Thakur Jsasingh, Narpat Singh, Barjor Singh, Hathi Singh, Devi Bux Singh, Mansab Ali, Kasturi Singh, Bhopal Singh and Chandrika Bux Singh.
The District is not left behind in the field of literature too, having produced learned persons right from Maharishi Valmiki to Gaya Pd. Shukla, Pratap Narayan Misra, Surya Kant Tripathi 'Nirala', Maulana Hasrat Mohani, Nand Dulare Bajpayee, Sumitra Kumari Sinha, Chandra Bhushan Trivedi (Ramai Kaka), Dr. Ram Vilas Sharma, Jagdambika Pd. Misra, Bhagwati Charan Misra, Pratap Narayan Misra and Shiv Mangal Singh 'Suman'.
Unaao is a popular destination for patients in nearby villages. The Uma Shankar Dixit hospital is a government-run hospital located near Ram Lila Maidaan. Another government hospital, which serves women, is located near the Unnao railway station. Tanning is the biggest industry in Unnao. Unnao is well known for its leather industry and its leather goods. Superhouse Group, Mirza Tanners, Rahman Exports, and Zamzam Tanners,Mahavir Spinfab Pvt. Ltd., Parash Nathtech Garments Pvt. Ltd. have large factories in Unnao.
Unnao is famous for its samosas and kaalajaams of Chakalwansi, which are very popular Indian food items. The main local market is Sadar Bazar.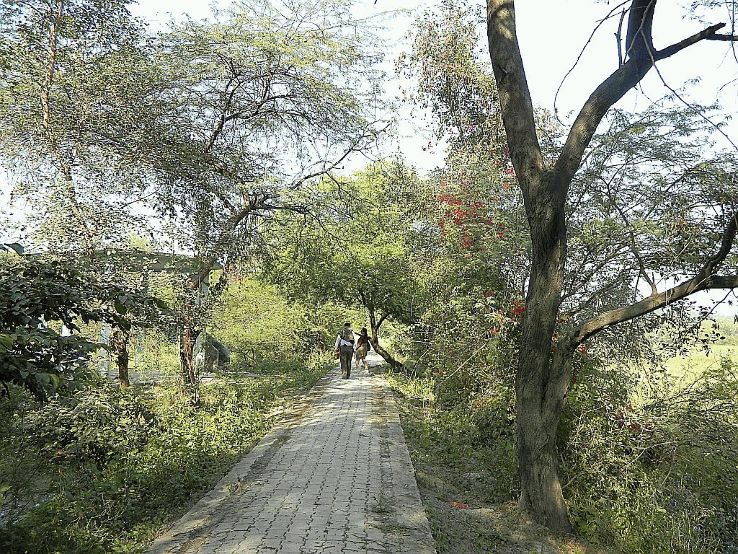 Nawabganj Bird Sanctuary,unnao, Uttar Pradesh.